On the hunt for the best investing apps in order to stretch your money further and check the status of stocks and trends right from your phone? With plenty available out there, we figured it'd be helpful for us to list some of the most popular, along with giving the pros and cons of each.
Thanks to investment apps, playing the stock market has never been easier. So allow some of these best investing apps help you find the one that best fits your needs and helps you reach your financial goals.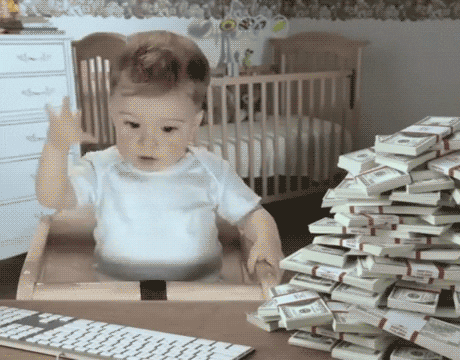 Robinhood
Robinhood is a good option for the first-time investor. It's basic, but allows those who don't want to put too much money forward to begin to get a foothold in the stock market.
Pros: Robinhood offers commission-free trading that's easily accessible from your phone with no minimum balance and a strong referral program. When you get a friend to sign up, you'll both get a free random share of stock. The company has also mentioned its plans to introduce free options trading in the future, which is why we find it to be one of the best investing apps available; especially for beginners.
Cons: Because the app is basic, little research or analysis is provided to help you make investing decisions, and there currently isn't a web platform — although the company has stated it hopes to launch one next year.
E-Trade
E-Trade has long been established as one of the best investing apps, and for good reason. It provides a full suite of resources for traders with all levels of experience who want to cultivate a strong and diverse portfolio.
Pros: It's easy to use, offers strong customer support and access to research, data and educational tools, and boasts a wide, diverse collection of tradable securities. It can be a good option for beginning investors who want to get serious about trading, and it favors high-volume traders. Commission drops to $4.95 a trade if 30 or more are made per quarter, and those who deposit at least $10,000 will get 60 days of commission-free trades.
Cons: The account minimum is $500 and E-Trade charges a $6.95 commission. While it can benefit frequent traders, the high commissions might be off-putting for casual or low-volume investors.
Stockpile
Allowing users to buy fractional shares of stock, Stockpile is your way of starting to trade heavy-hitting companies without the heavy-hitting financial investments.
Pros: The minimum investment is only $5, making it an affordable way to get into trading, and the ability to buy fractional shares means you can take $100 and still invest in companies like Apple. It also offers the option to send gift cards for shares, or partial shares, of a stock.
Cons: You can't buy stocks of companies trading below $6.00, and the platform offers little research and analysis. Plus, Stockpile charges $0.99 to make a trade, so, for frequent traders, it can get expensive fast.
Acorns
Given that it's free for college students, Acorns is truly targeted towards beginning investors. The app's modeled around the idea of putting loose change to work — it takes the spare change from any purchase used with a linked account and transfers it into an investment portfolio. For example, if you buy a coffee for $1.75, the app will round your purchase up to $2.00 and invest the remaining $0.25.
Pros: Along with automatically investing excess change for you, Acorns also provides educational content specifically targeted at a millennial audience. Its Found Money Program allows users to get cash back automatically from one of Acorn's over 100 partners, including Nike and Airbnb.
Cons: Since the balances you're working with might be small, any fees from Acorn might cancel out the money made in investing, which is a bit counterproductive at times.
Remember, one million dollars doesn't go as far as it once did, so getting into the mobile stock market by using some of these best investing apps will help reach those financial goals of yours faster. It's all about planning and understanding the benefits.
Lead image via Getty