Cheap wine brands are generally scoffed at when young people are trying to decide on the perfect bottle to sip on all night long. But, if you think you think the best-tasting wines cost $30, $40 or even $200 a bottle, you're about to be shocked — because the price of a bottle doesn't necessarily relate to its quality.
Believe it or not, wines that sell for less than $4 a bottle win international competitions. That's because the vineyards that make fine wines also make mass-market brands for retailers like Costco, Walmart and Trader Joe's (to keep their wineries afloat).
Just because wine is inexpensive doesn't mean it has to taste cheap. Choosing the right, low-cost wines for your dinner or party is easier than ever, thanks to the new trend that many young people are catching wave of.
But, before you start serving inexpensive wine to friends, try a few bottles to learn which ones are just as good as more expensive brands — and see why even the cheap wine brands produce some tasty stuff.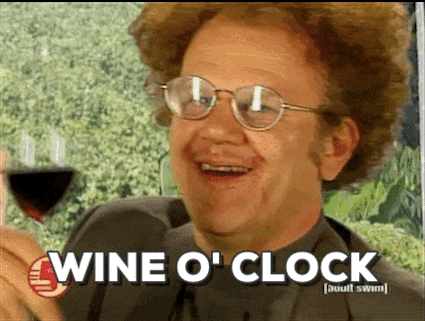 Trader Joe's
The wine industry was stunned after judges at wine competitions began awarding a number of Trader Joe's "Two-Buck Chuck" wines as their winners. And this didn't just start happening recently.
Originally priced at $1.99, these Charles Shaw wines are a house brand for Trader Joe's. Shaw's 2005 Chardonnay beat out thousands of other wines at a California State Fair Commercial Wine Competition, while a 2002 Shiraz beat all comers at an International Eastern Wine Competition. And, in one case, the wines were judged by consumers, not connoisseurs, validating the results in terms of the preferences of "average" wine drinkers. See, who says these cheap wine brands aren't good?
The price of these wines might have crept closer to $4 per bottle, depending on where you live, but with more than 800 million bottles of wine sold, Charles Shaw must be doing something right.
Aldi House Wines
Believe if or not, Aldi grocery store, which won't take credit cards or provide bags for your groceries, does sell award-winning wines.
Depending on where you live, you can buy Aldi's Winking Owl Pino Grigio for less than $3 per bottle. Winking Owl won a silver medal and Best Buy award at the Beverage Testing Institute's World Wine Championships.
Looking for something a little bit more on the higher end of Aldi's offerings? Try Essenza di Vita Pinot Grigio, which sells for about $8 per bottle and won multiple BTI awards, including Top 10 white wine for $8 or less. At $7 per bottle, Aldi's William Wright Chardonnay won a sliver medal at the 2014 San Diego International Wine Competition.
The wines also racked up an impressive 43 medals at the 2015 International Wine Challenge, with the Riesling and Sauvignon Blanc winning gold medals.
Three Wishes
If you want organic wine, try Three Wishes, a Whole Foods' entry into the bargain wine space. Three Wishes is made by the same winemaker that makes Charles Shaw wines, so, while the brand may not be that well-known, the producer has proven to be strong. The brand offers a line that includes Cabernet Sauvignon, Merlot, Chardonnay and Pinot Grigio, currently around $2.99 a bottle.
Shop by Store, Not Just Brand
Can you believe that even mass-market Bbg box stores like Walmart and Costco have wine departments? In addition to their house brands, stores like Trader Joe's, Whole Foods, Aldi and even Target sell a wide variety of other brands.
The wines these stores sell are picked by experts, too, so these so-called "cheap wine brands" have serious staying power — you just know where to look.
Wine and Food Pairings
Unlike at a wine store, you won't fine a wine expert who can help you pick the right bottle when you're at a grocery store or Big Box.
If you're looking to buy the right wine for a particular meal, contact a friend who knows wine so you can pair the right type of grape with your entrée. Once you know which type of wine you're looking for (e.g., pinot, chardonnay or merlot), you can then shop by brand or price.
Lead image via Pexels