Job interview outfits have changed from boring with no character to something more energetic. No, an employer won't necessarily hire (or not hire) you because you're either in a fitted suit as opposed to a baggy one, but how you dress for your interview does say something about who you are, and that's something that employers can pick up on.
So, while you've come prepped with all the interview questions you want asked and are excited about how to present yourself verbally, don't blow your first impression before even opening your mouth by failing with a dud of a job interview outfit.
While this may seem like an easy question to answer, a lot has changed when it comes to what is and isn't appropriate to wear to an interview. And, to make things even more complicated, it often varies by job and industry. If you're in finance or business, you most likely are still expected to wear suits and more modest colors. But, on the other end, if you're in editorial or design, you might be expected to show off more of your style. Rules like refraining from wearing open-toed shoes and jeans are now also outdated. So what do you wear now? Your style is more important than you think, and this article will serve as a guide to dressing right for the big day.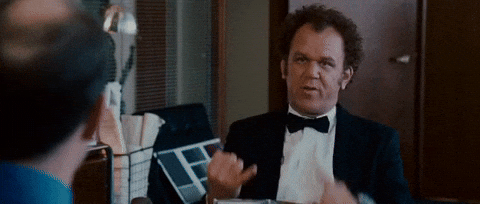 If You're In Business, Finance, Accounting, Or A Related Field…
While you may not have to wear a suit, it certainly pays off to follow a stricter dress code when you're searching for a job in one of these fields. Maybe someday the business world will loosen up a bit on their dress code, but professional and modest is still a good rule of thumb to follow.
Guys should shoot for wearing a crisp pair of slacks, a dress shirt, dress shoes and a tie. You can show a bit of your personality by adding a pop of color or a rad pattern to your tie or your socks. Ladies will benefit from business pants or a longer skirt, a nice blouse and a blazer.
Luckily, the business professional clothes of the past have seen an upgrade in the last decade, but, remember, this is a formal interview and not just job networking, so don't get lazy in what you wear. There are plenty of fits and styles to choose from and you're not stuck to awkward, boxy cuts and poorly tailored pants (that your parents probably wore in the '80s).
If You're In Editorial, Design, Or A Related Field…
This industry can be a little bit more fun to dress for. In fact, a lot of editors, creative directors and managers expect you to show off your style — so don't hold back. You can base your look off of the place you've applied to as well.
If you're headed to the work for the experts of the fashion industry at Vogue or InStyle, stay on top of what's trending and even if you can't cop a Chanel bag or Gucci shoes, find a similar — cheaper — version that still shows you know you're stuff. If you're headed to the business news capitals of the mag world like The Economist or Forbes, shoot for dressing more business professional, like in the aforementioned business industry blurb. Although the job's for writing and design, don't be afraid to style a killer dress or sick pair of shoes.
While open-toed shoes used to be a major no-no, you can work those babies now. As long as it's not your boardwalk espadrilles or beachcomber sandals, you can certainly incorporate those shoes into a cool outfit. Same now goes for denim. In fact, the revered Anna Wintour over at Vogue once said that she wouldn't say no to a candidate in jeans as long as he or she knew how to style them.
If You're In Fashion, Art, Or A Related Field…
It really depends on the specific job you're going for, but this is a great time to let your personal style shine through despite common dress code standards. This isn't to say you should come in wearing ripped jeans or a bro tank, but testing the waters with pattern mixing, combining contrasting shape proportions and blending different styles is a surefire way to show your personality and help the hiring manager remember you — aside from remembering you by your fabulous skill set.
Try color-blocking with a bright dress and chunky heels in a complementary shade. Or style cuffed chinos with shiny oxfords and a patterned shirt. There's plenty of cool options you can create, the important part is looking professional while still being you.
If You're In Web Development, Tech, Or A Related Field…
Similar to the business industries, going for a more conservative look is smart. Even if you know the company culture is shorts and a t-shirt all day every day, it never hurts to look presentable and professional.
While a suit never hurts, if you feel like a casual look is best for the company culture, chinos and a nice shirt work just fine.
For women, a nice blazer over a blouse is great. For both, if you're willing to style denim into your look, make sure it's black and fashion every other part of your outfit to look sophisticated.
If You're In A Health-Related Field…
You might be wearing scrubs for the rest of your days or have an office that encourages casual Fridays, but your first impression is huge. You'll want to look as put together as your resume, and wearing a suit or dress skirt is a good way to go — slacks and a blazer at bare minimum.
With all interviews though, it never hurts to look on sites like Glassdoor or even just Googling the company to see if blog posts or reviews have been written. Many people are kind enough to write a retrospective about their interview experience and you can get an idea of what outfits worked and what outfits never received a job offer.
General Interview Outfit Tips
When it comes to any industry, there are a few good rules of thumb that can help you play it on the safe side. Starting with the concept that leaning more on the conservative, modest side will always pan out better than headed toward the lax end of the spectrum. If you're not sure what to wear, a suit, a business dress or skirt, or any business professional attire will never let you down. It's also smart to stick with what you feel best in.
For example, if you typically wouldn't be caught dead wearing heels and a skirt, don't force it. It'll distract you from working your interview magic and most likely lead to self-consciousness. While your dazzling personality and extensive skill list will certainly help your cause, your outfit really plays a large role in being remembered, impressing a future employer, and getting and offer.
When in doubt, hold fast to the safer wardrobe pieces. But, don't be shy about trying something new — you never know, you might be setting the next standard for interview attire.
Image via Pexels