Flights for summer vacations can be uber expensive, which can derail an entire trip before it even begins. However, just because you have a destination in mind and are looking to get your inner wanderlust out, your wallet shouldn't hold you back. There are plenty of resources to help you find the cheapest summer vacation that will still allow you to explore the world without worrying that the cost of the flight alone is going to eat into your savings.
Along with effective budgeting, we've got some resources that will help you save money as you embark on your dream adventure. So take that, expensive flights, hotels and food budgets!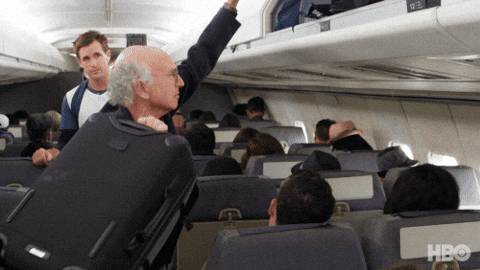 Educate Yourself
Flights are not created equal, and websites like Skyscanner can help you see when it's cheapest to fly. Use it to get an overview of prices throughout the entire month so you can find budget flights that fit your itinerary.
When you're searching for the cheapest location, turn to Kiwi.com, which will show you the price breakdowns for different destinations and help create a travel plan that mixes and matches airlines — budget ones included.
Cheaper flights equal more money in your bank account — or in your budget for local food.
Take Advantage Of Someone Else's Mistake
Airlines might be giant conglomerates, but that doesn't mean mistakes don't happen. When they do, it usually results in some seriously cheap tickets that are ripe for the buying. Resources like AirFare Watchdog and Secret Flying can help you find these discounts, so regularly check them to stay on top of things.
Wait Until the Last Minute
For many travelers, having all accommodation booked before takeoff is a necessity, but hotels can have last-minute deals that can save you potentially hundreds of dollars. Apps like Hotel Tonight, One:Night and even Priceline.com help you find lower prices — although be aware of whether there is a big convention in town or whether hotel options are limited. This could interfere with your ability to get deals.
Another Man's Trash…
Or, at least, another man's unwanted hotel reservation is your treasure.
Resources like RoomerTravel allow you to buy someone else's hotel reservation, which hotels are willing to offer at a steep discount of up to 80 percent. Ever wanted to stay at Nobu in Miami, the ABC Hyde Park Hotel in London or The Signature at MGM Grand in Las Vegas? Now's your chance.
Clip Coupons
Third-party booking sites can sometimes offer you the coupons you wish Hilton would send you. For instance, Coupon Sherpa can help you score discounts at Hotels.com and HotelWiz, while warehouse clubs like Costco and Sam's Club can set you up with hotel discounts — and sometimes even package deals for the entire vacation.
Coupons might make you think of your childhood when your parents would use them at the grocery store, but, alas, they can be handy travel companions, too!
Let Someone Else Do The Hard Work
Maybe combing through discount sites and tracking flight trends isn't your thing — luckily, it's Wander's. The website allows you to plug in your budget and will tell you what trips are available for you, along with different options — i.e., are you okay with staying in a hostel, or do you prefer a hotel? Do you mind taking less convenient flights if it means saving on your overall trip?
All images via Getty