NFL players continue to break the bank with annual salaries and signing bonuses, but, with unguaranteed contracts, are they really the highest-paid athletes in the United States? We breakdown the numbers by giving you the top-10 players from the four major sports (NFL, NBA, MLB, NHL) to figure out the answer.
To do so, we looked at real money (cash) earnings for current/upcoming seasons rather than average salaries. When it comes to the NFL in particular, looking at cash earnings gives a much more accurate representation of an individual player's earning power.
Unlike their those for their counterparts in the NBA, MLB, and NHL, contracts for NFL players often contain tens of millions of dollars in "fake" money (i.e. bloated salaries in the back half of contracts used to make the total value and per year average salaries of the deal look much larger on paper), and are typically only partially guaranteed. Conversely, contracts in the NBA, MLB, and NHL are all fully guaranteed.
As you will see, there are several notable names (Aaron Rodgers, Tom Brady, Von Miller and J.J. Watt to name a few) that are absent from the list of the 10 players projected to be the highest earners in the NFL in 2018. In simple terms, this is due to NFL contracts often being structured around hefty upfront signing bonuses (this year's highest earners will be the players who landed the largest signing bonuses this past offseason). You will also find that, contrary to popular belief, NFL players (as a whole) are not the highest-paid athletes in the United States.
All of this goes without saying that, in July of 2018, soccer star Cristiano Ronaldo left legendary Spanish club, Real Madrid, for Italian soccer team, Juventus. How much was the full package worth? According to BBC, Juventus paid Real Madrid over $140 million in transfer fees to acquire Ronaldo, then agreed to pay the soon-to-be 34-year-old $35 million in net salary over the next four years.
When all told, Juventus spent a total of $340 million on Cristiano Ronaldo, per ESPN. So, when it comes to highest-paid athletes in America, the Portuguese soccer stud is laughing all the way to the bank away from all of them.
Still, the highest-paid American athletes aren't counting pennies, so, with that being said, here's a look at the top-10 projected cash earners (as of today) in the NFL, NBA, MLB and NHL in 2018.
Contract and salary data courtesy of Spotrac.
NFL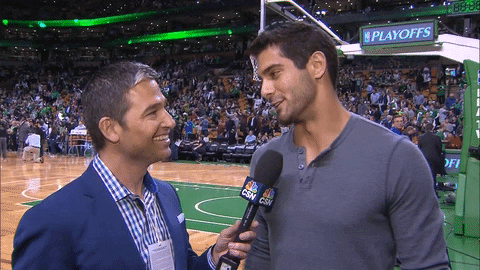 10. Jarvis Landry, WR, Cleveland Browns — 2018 Total Cash: $21,500,000
9. Sammy Watkins, WR, Kansas City Chiefs — 2018 Total Cash: $21,800,000
8. Nate Solder, LT, New York Giants — 2018 Total Cash: $22,000,000
7. Derek Carr, QB, Oakland Raiders — 2018 Total Cash: $22,500,000
5. (tie) Kirk Cousins, QB, Minnesota Vikings — 2018 Total Cash: $26,000,000
5. (tie) Trumaine Johnson, CB, New York Jets — 2018 Total Cash: $26,000,000
4. Drew Brees, QB, New Orleans Saints — 2018 Total Cash: $27,000,000
3. Matt Ryan, QB, Atlanta Falcons — 2018 Total Cash: $29,250,000
2. Alex Smith, QB, Washington Redskins — 2018 Total Cash: $40,000,000
1. Jimmy Garoppolo, QB, San Francisco 49ers — 2018 Total Cash: $42,600,000
NBA (2018-19)
10. Al Horford, C, Boston Celtics — 2018-19 Salary: $28,928,709
9. Paul Milsap, PF, Denver Nuggets — 2018-19 Salary: $29,230,769
8. James Harden, SG, Houston Rockets — 2018-19 Salary: $30,421,854
7. Mike Conley, PG, Memphis Grizzlies — 2018-19 Salary: $30,521,115
6. Kyle Lowry, PG, Toronto Raptors — 2018-19 Salary: $31,000,000
5. Gordon Hayward, SG, Boston Celtics — 2018-19 Salary: $31,214,295
4. Blake Griffin, PF, Detroit Pistons — 2018-19 Salary: $31,873,932
3. Russell Westbrook, PG, Oklahoma City Thunder — 2018-19 Salary: $35,350,000
2. LeBron James, SF, Cleveland Cavaliers — 2018-19 Salary: $35,607,969 (*Note: James can choose to opt out of his current contract following the 2017-18 season)
1. Stephen Curry, SG, Golden State Warriors — 2018-19 Salary: $37,457,154
MLB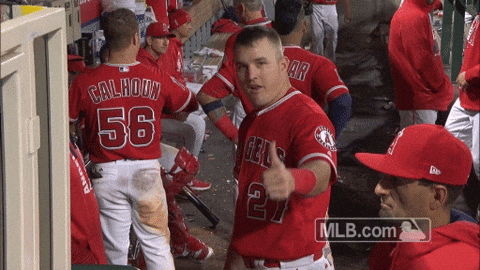 9. (tie) Eric Hosmer, 1B, San Diego Padres — 2018 Total Cash: $25,000,000
9. (tie) Yu Darvish, SP, Chicago Cubs — 2018 Total Cash: $25,000,000
9. (tie) Carlos Santana, 1B, Philadelphia Phillies — 2018 Total Cash: $25,000,000
9. (tie) Joey Votto, 1B, Cincinnati Reds — 2018 Total Cash: $25,000,000
9. (tie) Giancarlo Stanton, 1B, New York Yankees — 2018 Total Cash: $25,000,000
8. Felix Hernandez, SP, Seattle Mariners — 2018 Total Cash: $26,857,142
7. Yoenis Cespedes, OF, New York Mets — 2018 Total Cash: $29,000,000
3. (tie) Miguel Cabrera, 1B, Detroit Tigers — 2018 Total Cash: $30,000,000
3. (tie) Albert Pujols, DH, Los Angeles Angels — 2018 Total Cash: $30,000,000
3. (tie) David Price, SP, Boston Red Sox — 2018 Total Cash: $30,000,000
3. (tie) Jake Arrieta, SP, Philadelphia Phillies — 2018 Total Cash: $30,000,000
2. Clayton Kershaw, SP, Los Angeles Dodgers — 2018 Total Cash: $33,000,000
1. Mike Trout, CF, Los Angeles Angels — 2018 Total Cash: $33,250,000
NHL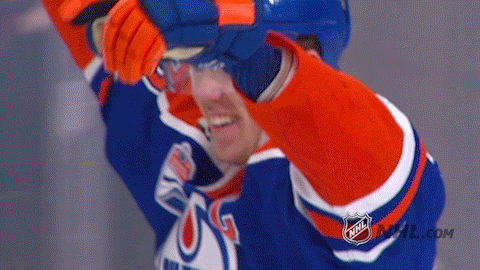 7. (tie) Evgeny Kuznetsov, C, Washington Capitals — 2018 Total Cash: $10,000,000
7. (tie) Sidney Crosby, C, Pittsburgh Penguins — 2018 Total Cash: $10,000,000
7. (tie) Alex Ovechkin, LW, Washington Capitals — 2018 Total Cash: $10,000,000
7. (tie) Jack Eichel, C, Buffalo Sabres — 2018 Total Cash: $10,000,000
7. (tie) Brent Burns, D, San Jose Sharks — 2018 Total Cash: $10,000,000
7. (tie) P.K. Subban, D, Nashville Predators — 2018 Total Cash: $10,000,000
4. (tie) Jonathan Toews, C, Chicago Blackhawks — 2018 Total Cash: $12,000,000
4. (tie) Patrick Kane, RW, Chicago Blackhawks — 2018 Total Cash: $12,000,000
4. (tie) Anze Kopitar, C, Los Angeles Kings — 2018 Total Cash: $12,000,000
3. Jamie Benn, LW, Dallas Stars — 2018 Total Cash: $13,000,000
1. (tie) Carey Price, G, Montreal Canadiens — 2018 Total Cash: $15,000,000
1. (tie) Connor McDavid, C, Edmonton Oilers — 2018 Total Cash: $15,000,000
Lead image via YouTube