Summer vacation savings can be difficult, with numerous websites and destinations promising the cheapest deals for weeklong getaways. Which ones can you trust most without really breaking the bank or getting hit with added fees? We offer advice for cheapest airfare, using Airbnb vs. hotels and driving instead of flying, among other tips.
Since summer means it's time to pack up your bags and hit the road for a vacation you'll never forget, being cash strapped can be a total bummer. It can be difficult to get away if you need to mind your nickels and dimes. But, there are several under-the-radar tips you can use to salvage the season and take a trip to remember. Let's take a look at some summer vacation savings solutions that you can trust when planning that next getaway.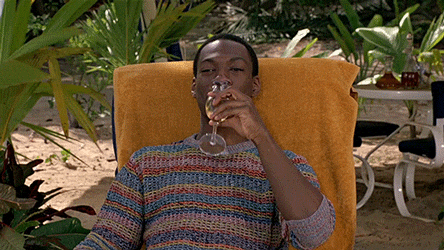 Evaluate If Flying Vs. Driving Is More Cost Effective
One of the easiest ways to get away from it all, without necessarily breaking the bank, is to plan a trip to a drivable destination, rather than one that requires airfare. Driving can also give you the opportunity to visit numerous locations along the way, making for a more memorable trip.
But what if you could theoretically fly or drive to your destination? Luckily, there are now calculators on sites such as BeFrugal.com that will calculate whether it's cheaper to drive or fly to your final destination — in some cases, flying may be cheaper. Don't hesitate to use these "guesstimators" to give you a better idea of how you can pinch pennies.
Try Airbnb To Experience A New City On A Budget
Hotel fees can come back to haunt you. For this reason, they may even make you think twice about booking a trip in the first place. So, why not try an alternative? Airbnb is one site you can use to rent a space for a trip at your destination. Perhaps the best part about Airbnb (aside from the savings) is that you can choose whether you want to rent a shared space or an entire home to yourself.
Sharing a space can theoretically result in more savings. Keep in mind that in some cities, Airbnbs can be just as costly as hotels. This is especially true depending on the dates you select. Price-compare before you make a final decision.
Compare Airfare for Summer Savings
When it's necessary to fly to your vacation destination, price comparison is everything. Luckily, there are now numerous websites that can help you compare airfare to find the cheapest flights available for your specific destination. Skyscanner.com and Cheapair.com are two popular sites you may want to consider to find the cheapest possible flights for your trip. When it comes to price comparison, Kayak.com takes the grunt work out of searching numerous sites at once as you hunt for the best possible deal.
Summer vacation savings can be a big deal for anyone strapped to a budget. So, it might be worth taking a couple of these tips into consideration to have a summer to remember.
Lead image via Pexels