Job networking can be a little scary: Business people in suits, happy hours and (potentially awkward) socializing events, and, lastly, resumes and firm handshakes. There's so much to be mindful of while meeting businesspeople that it's almost like a dance — but it's a critical skill when it comes to elevating your career. Don't worry if you've struggled to master the steps of job networking so far, because it does take practice and patience.
To help, we're giving some tips on how to take the anxiety out of making connections in your field and master the art of networking for good.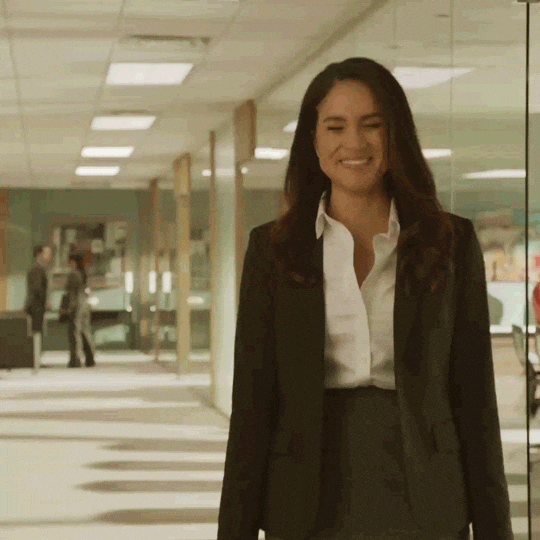 Who Should You Be Networking With?
Walking up to random people at happy hour events with your resume or cold-calling people with no clear, strategic connection will only waste your time; and theirs. The first step in strategic job networking is figuring out who to talk to. Figure out the job title, industry or company you are interested in, and then start researching there. Find people working in the position or for the company where you see yourself and make them your focus. Be persistent, too, but avoid being annoying by sending more than three messages without reply.
Change Your Perspective
With anything intimidating or daunting, you must change your perspective. In essence, you have to see it from a different vantage point. Perhaps, networking for your career can seem scary because of the pressure and what's at stake (seemingly your livelihood!). The best advice to combat this fear is to view job networking like making new friends. You can use all the same techniques — smiling, introducing yourself, asking about their background and interests, offering information about yours, finding similarities and areas of interest and sparking a conversation. Networking is an opportunity to make a new friend in your current or desired field, and, like any relationship, it takes time to mold in due time, so stay patient.
Talk About THEM
One fun, and lesser known, part of networking is that the emphasis is not on you. Do your homework to learn about the other person's career history and current job title. Then, ask informed questions about him or her. People love to talk about themselves. Ask a few educated questions and offer (genuine) compliments. Before you know it, you'll find yourself in conversation and building a key relationship.
Fan The Flame Of Common Interests
When you find a topic of intrigue or a common interest, like working out or something, actually focus on it! Maybe you're both alumni of the same college, or you've both lived abroad. Finding areas of commonality to talk about will build a sense of interest. Arouse the other person's interest by telling them something new and informative about it. For example, "Did you know that our alma mater has launched a new program in fine arts in the last year?" Tell them something they didn't know. You've got to stand out from the other "hellos" and handshakes.
Offer Before You Ask
Yes, you're speaking with this person in hopes that they can help you grow your career. Yet, you can't ask before you give. Offer your expertise, skills or connections to help them in their personal or professional endeavors.
Add Your Ask At The End
Before leaving the conversation or email communication with another professional, ask if it's OK to stay in touch and if you can send along your resume. This is the end goal, the take home, the win. You're building up the conversation, ultimately, to walk away with a real connection. Save your ask for the end of the talk — and keep it precise, polite and simple.
Hopefully, after following these tips, your job networking conversations will become more effective, productive and lead to more connections in the future. You've got the skills, now go put them on display!
Lead image via Pexels