Net worth is something that many young people often worry about, finding themselves comparing how much money they have in the bank with their friends or colleagues. While that's normal to do, we're here to help ease your mind a little bit, identifying common net worth plateaus that should be aimed for during certain age groups.
While focusing on your career and paying off student loans, planning for your financial future may not be your main concern, but planning for your financial future should always be considered. Successfully saving is instrumental in providing for both a better today and tomorrow — so practice good fiscal health and start working towards bettering your net worth as you age. Here are some general targets to aim for at each age to maximize your savings and your future.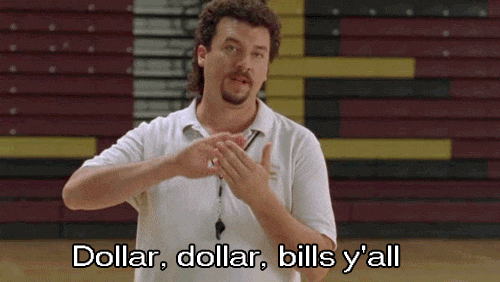 Net Worth In Your 20s
Fresh out of college and new to the entry level job force, your priority shouldn't be on a given number, but on developing good habits to help your net worth begin to grow. To really see this number develop, try to save at least 25 percent of your monthly income by eliminating monthly expenses and focus on eliminating student debt. You should also put between six to 10 percent of that income into a retirement account, like a 401K — if your employer provides one— or experimenting your IRA options, if they don't. It's best to also start accumulating an emergency fund in case you change jobs or cities.
Now is a good time to start outlining your goals: how much do you want to have saved? How do you want to invest it? What career do you want, and how will its trajectory impact your net worth? What budgetary habits should you develop to keep your wallet and bank account content?
Net Worth In Your 30s
When you hit 30, you want to have half of your annual salary in savings. Saving and investing will be your best friends, especially if you're starting the process of measuring and tracking net worth a little later. Don't worry: just invest more aggressively and consult a savings tracker to see how much you should be setting aside each month. Now might also be the time that you're starting to think about having kids, so prepare an outline to plan for related expenses and having to take time off work.
Net Worth In Your 40s
Fast forward another ten years, and you want your net worth to be double or triple your annual salary. This might seem like a big leap, but once you enter your 40s, you're more likely better established in your career and can divulge your funds into other assets, like real estate, which appreciate over time. Take a moment to revisit your saving goals and make sure you're still on track. Career-wise, remember that you still haven't peaked: continue to negotiate higher salaries and promotions.  Some dream about achieving millionaire status by 40, but don't always compare yourself to others.
Net Worth In Your 50s
At 50, you want to have saved at least four times the net worth of your annual salary. While this may seem daunting — at $125,000 a year, you should have $500,000 stashed away — remember that compounding and investing will give you a helping hand. Start also thinking about building up a healthy retirement account. Once you hit your 60s, your focus should shift to building that up, with a good goal being to have over one million dollars in savings. Now's a good opportunity to buy long-term-care insurance, continue to be ambitious in your career, and consult with financial advisors.
Lead image via Pexels