NBA free agency is only a few days away, with players — er, superstars — like LeBron James, Kevin Durant, Chris Paul, Paul George, among others, set to become unrestricted free agents. While the future is uncertain for these All-Stars, one thing is expected once the dust settles and each makes a decision on their next contract: the NBA landscape may be changed for good.
With the 2018 NBA Draft now officially in the books, every sports fan will be focusing on the long-awaited NBA free agency signing period. While the draft gives ample reason for optimism among fan bases and front offices, there's simply no denying that the upcoming NBA free agency period has the potential to be one of the most memorable, and league-altering, in league history.
The crowned jewel of the 2018 free agent class is obviously going to be "The King," the aforementioned LeBron James of the Cleveland Cavaliers. For the third time in his legendary career, James will hit the open market — assuming he opts out of his current contract with the Cavs, as expected. Every franchise in the league (literally) will be interested in signing the four-time league MVP and three-time NBA champ, but, in reality, there are really only a handful of teams with a realistic shot at acquiring his services, with some teams having better odds than others.
The most likely suitors for James at this point appear to be the Los Angeles Lakers, Cleveland Cavaliers, Philadelphia 76ers and Houston Rockets. It's no secret that the four-time MVP will be looking to team with at least one other superstar-caliber player to give himself the best possible chance at unseating the Golden State Warriors as world champions — who have beaten a James-led team in three of the past four seasons in the NBA Finals. And that's where things will truly get interesting.
The Lakers, despite not having another star player on their roster, are currently the Vegas favorites to land James. For this to happen, though, they'll have to sign or trade for another big-name player. Paul George, who has a player option of his own with the Oklahoma City Thunder, has been linked to the Lakers for the last couple of years; Chris Paul, a pending unrestricted free agent, is one of James' closest friends; and Kawhi Leonard, who is unhappy with the San Antonio Spurs, are the most likely options.
Making things even more interesting is that the Lakers have the most salary cap room in the league, capable of signing two max players this season, as well as Leonard openly lobbying to play in Los Angeles. It's truly the crazy season in the league, and the NBA free agency period will help calm some of the storm.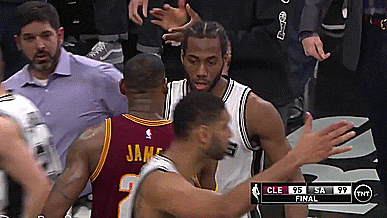 Given the disastrous state of their roster and salary cap situation, the Cavaliers seem like a longshot to retain LeBron James.
The Philadelphia 76ers have a talented enough core to attract James, and they are one crafty transaction away from having the necessary cap space to sign him to a long-term deal, but some think he wouldn't be a good fit there given the players around him.
Lastly, the Houston Rockets have a star-studded core group of players, led by the recently crowned league MVP, James Harden, that would likely give James the best shot at knocking off the Warriors. But what would it take for the franchise to maneuver enough money to sign LeBron James, while still keeping the depth of their roster?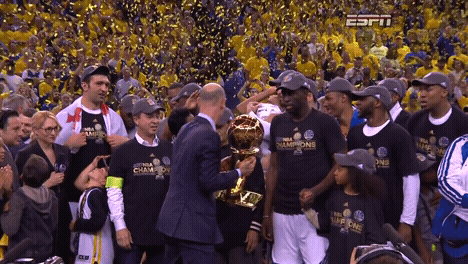 When the dust settles on James' 2018 free agency tour and he makes his final decision, we'll have a much better idea as to how the 2018-19 season will play out. Whichever team lands his talents will instantly become the biggest threat to Golden State and their quest for a third-straight NBA title.
While all eyes will be on James, it does bear pointing out that there are several players in the "second-tier" of free agents that could help transform a good team into a great team. Teams like the Portland Trailblazers, Oklahoma City Thunder, Boston Celtics, Toronto Raptors, Utah Jazz and Denver Nuggets could all be one shrewd offseason move away from becoming legitimate contenders, too. This is why the NBA free agency period will be a whacky (but fun) ride, so strap on your seat belts.
When it comes down to it, the rest of the league still has a lot of work to do to catch, and possibly shift, the balance of power away from the Warriors. As history has proven, there will likely be several talented veterans who express an interest in latching on with Golden State at bargain rates in an attempt to win a ring before their respective NBA careers come to an end. With that being that case, it is entirely possible that the Warriors will be even better in 2018-19 — a scary proposition for the rest of the league.
Only time will tell if LeBron James and his next franchise, or some other newly formed mega team, will be able to truly challenge Golden State, who are on track to go down as one of the greatest dynasties in NBA history.
All images via YouTube and GIFs via Giphy