Business plans aren't easy to sit down and write, but, for those who have the dream of starting and succeeding in running their own company, business plans are an essential part. In other words, it's your bible to follow; living, breathing and following the rules you've put down on paper. More so, a business plan is your opportunity to focus your thoughts and strategy for a new business to potential investors, having the opportunity for your creative ideas to be shown instead of just heard.
If you're thinking about starting your own company, you've probably done loads of research about what a business plan should look like. And, chances are, it's a little bit daunting, ranging from the super-detailed to the short-and-sweet angle. It can be overwhelming, we know, but sit back and take a deep breath, because we're here to give you a few easy steps on how to absolutely ace your first business plan — so go ahead and make moves to knock that sucker out!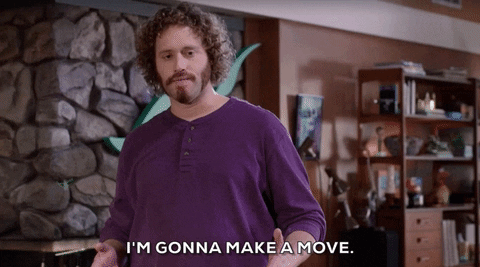 What Is A Business Plan?
Before telling you how to write a business plan, how about we first tell you what it actually is first, huh? By definition, a business plan is a document that details how a business, typically a new one, will achieve its overall goals. It covers all aspects of the business venture, including marketing, financial, operational and partnership strategies to lead to success.
How Long Should My Business Plan Be?
Think of your business plan as you would like a presentation back in high school; concise, but informational. Just as you had to keep speeches back then under five minutes long, your business plan should take on a similar identity, understanding that people you're presenting it to don't want to read a 40-page document. Another reason to keep it short? Your plan will be ever-changing, with things being added and subtracted as you refine the focus of your business strategy once you get feedback and do more research.
What If My Business Plan Isn't Perfect?
Ah, yes, the perfection trait that every first-time entrepreneur seems to have. Like everything else in life, nothing is ever going to be perfect, so get that out of your mind and understand that your business plan will have holes in it. That's OK, and normal, so don't be intimidated to get constructive feedback and adapt to the advice — whether from friends, family and/or investors. If you ever think your business plan needs to be perfect, you're already failing.
What Should I Include In My Business Plan?
Just as job-seekers have resumes and cover letters to showcase their skills, a company has a business plan to do the same thing. So, what should your business plan include? At a high-level, make sure to include an executive summary, which is an overview of your business and the plans for it. Add a section detailing any differentiators from your competition. For instance, if you're starting a sports bar, how is yours going to smash the competition? Is it more community-focused, or are there going to be games for patrons to play? Of course, make sure to introduce the team and partners in the venture, explaining any experience that's related to the new business. Finally, and most importantly, focus on the financial aspects of the company. How much is needed to get started? When will the company start being profitable? Forecasting these important numbers is the most important part of a business plan, so make sure you nail this section.
Have A Clear Vision And Know Your Business
In the words of baseball Hall of Famer Yogi Berra, "If you don't know where you're going, you'll end up someplace else." When constructing a business plan, it's important to focus on what the core business idea is and not stray from it. Sure, there will be feedback and investors will toss out suggestions, but, if those ideas don't match your business goals, that might not be the best partner for you. As mentioned above, your business plan will inevitably change — which it should — but the changes should be from competitive analysis, marketing strategy and customer acquisition, not the overall description of the business. This is your idea, not anyone else's.
Lead image via Pexels