Wanting to start a business and knowing how to start a business are two very different things. Sure, you've got an idea and now have the sudden urge to make it become a reality, but, more likely than not, you don't know where the hell to even start. Not all of us were blessed with trust funds or have the money to get our startup going, but that shouldn't deter you from living out your dream! Thankfully, there are free classes and other resources that can help to get your idea going, revealing the proper way on how to start a business — and remind you that you aren't expected to know everything when first getting started.
Lucky for us, long gone are the days of business reference books the size of a small dog. Well, you can still use those, but starting your own business is now a lot easier thanks to the Internet. Pursuing your entrepreneurial ideas is exciting (and we encourage it), but there's no point in hiding from the fact that it can be expensive — really expensive. But, we've got a few free resources that will be very useful when it comes to cutting down costs, especially on the small things.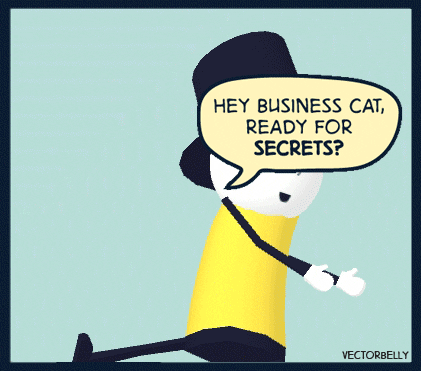 Small Business Administration
For a comprehensive guide to the makings of a company, look no further than the Small Business Administration (SBA). The site breaks down the typically daunting process into 10 steps, filled with plenty of information and external resources. Beginning with step one — conducting market research — and ending with step 10 — opening a business bank account — you'll receive plenty of guidance and important information to consider as you build your business. Confusing business jargon won't be found here, and, if it is, the authors made sure to make it understandable, whether you're a finance grad or someone who's never looked at a tax return. SBA will also help remind you of things that might not have even crossed your mind, such as how your state laws influence the registration of your company or how location can affect your revenue and taxes (even if you're strictly online). It's a handy guide that comes with a low price of $0.
MIT OpenCourseWare
Massachusetts Institute of Technology (MIT) is doing education right. With the school's OpenCourseWare program, anyone who has Internet access can get their hands on the hundreds of courses they offer online for no cost. Whether you're interested in e-commerce, data mining, entrepreneurship, finances or investing, they've got classes for that. There's a balanced mix of both undergraduate and graduate classes, so depending on the level of education you've completed, you won't be wasting your time in easy classes or throwing yourself into an uncomfortable challenge right off the bat.
SCORE
SCORE is one of the best answers to the question of how to start a business. The website is filled to the brim with helpful advice and tools when you're working on getting your startup off the ground. SCORE has an online library that has a wide range of content surrounding all things business. You can read up on franchising your company, then quickly jump over to learning the basics of marketing a new invention. It gets better though. One of the best features is SCORE's free mentorship program. By simply providing your city or zip code, the site will help match you with volunteers that have been there and done that. You'll be getting invaluable advice for free, and, before you know it, you'll be the one mentoring.
Podcasts
There's nothing quite like reading a good book, but, sometimes, a podcast goes above and beyond our expectations. While there are plenty of informative books surrounding entrepreneurship and small businesses, podcasts are always free, with new ones always being created. They're easy to listen to on your commute, and often provide a huge dose of inspiration from CEOs and company founders. Looking to become the next Sheryl Sandberg or Elon Musk, check out these three podcast suggestions.
Entrepreneur On Fire. This podcast makes sure you're starting your day off right, giving a fiery mug of ambition and wit. Every Monday, host John Lee Dumas releases a new episode with a new entrepreneur who has found success in his or her industry. Then, on Thursdays, he dishes out tips and tricks for getting your business from an idea to a kick-ass company.
The Introvert Entrepreneur. Not all entrepreneurs are outgoing, alpha-type people. While there's absolutely nothing wrong with that, it can be harder for those of us who are shy or who prefer to listen first. This podcast just understands introverts, and, after a few episodes, gives those types of people the feeling that every business endeavor is possible. Even if you don't identify with this personality type, the information provided can help better your business and better understand introverts.
Biz Chix. Calling all boss ladies: this podcast is for you! While any business podcast can be helpful, this one is specifically made with females in mind. Sadly, there are different challenges that come with being a woman in the entrepreneurial world, but this podcast will help ladies tackle them head on; and win! The podcast covers tons of interesting topics, like how to manage a team virtually and how to correctly check a potential employee's references.
Organizer By OtherInbox
Checking an email inbox every five minutes is a painfully common habit that a lot of us have (even if we don't want to admit it). It doesn't help when half of those email are sales promotions, spam or social media notifications. While working on creating a business, spending an hour organizing your inbox can feel like a waste of time; especially when you'd rather be designing a logo or talking to potential investors. Organizer will take that tedious task by the reins and allow you to avoid mass deletion forever! The app will declutter your inbox and sort mail into tidy folders. You'll also receive a daily update about what was put where, just in case you're curious. It works with most major email platforms, so get to downloading, you've got much more important things to do.
Docracy
If the thought of hiring a lawyer makes your head spin, you're not alone. How can you think about legal complications when you're barely even sure about the name of your company? Thankfully, Docracy will take the weight off your shoulders — both financially and mentally. It's an open source site for legal documents and agreements that you can freely browse and download (goodbye $1,000 legal fees!). Everything from model release forms to privacy policies can be found here, and, yep, it's all free.
Evernote
Not going to lie here, I'm a diehard paper planner person. I'd much rather jot notes on a physical object, than plan events on a digital calendar. But, even still, Evernote has a place on my desktop. Note-taking has never been cooler or more convenient. Obviously, you can take notes in a notebook, but this virtual tool allows you to add hyperlinks, insert images and search for text inside those images, share and take notes, both on and offline. With 60 MB of free space each month for all your musings and lightbulb moments, the free plan is a pretty sweet deal.
School Of Side Hustle – Create & Cultivate
Create & Cultivate was created to serve as a platform for ambitious women to come together, network and build their careers. The entire website is chock-full of useful information on how to start a business and maintain it. School of Side Hustle is the newest blog series featured on the site, and it's serving up major lessons for any budding entrepreneur. Many of the articles and mini virtual workshops focus on the digital aspect of running a business, which is essential when it comes to creating a new company in this day and age.
All images via Pexels